Segmeowtation Fault (seg-mēau'-tā-shən fôlt)
n. 1. The inevitable error caused by a cat walking across a keyboard.
2. Occasional musings, rants, and cats from a Midwestern engineer's desk.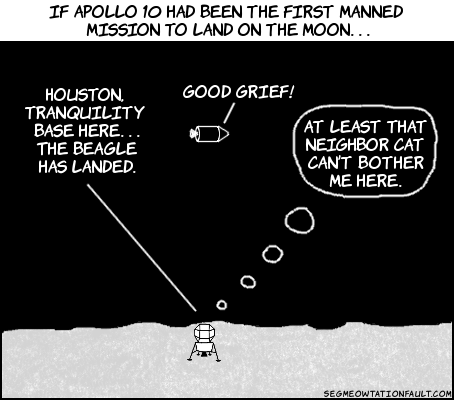 NASA officials did not care for the call signs used for this mission and demanded more professional call signs be selected for Apollo 11.