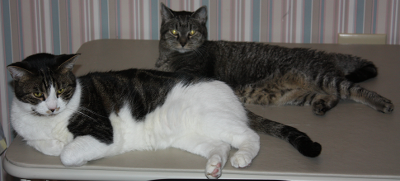 Synchronized Resting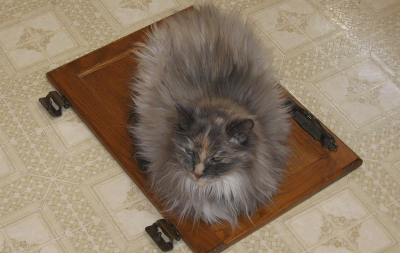 "I'll get the door."
About Me
There's not much to say, really. I'm an electrical engineer who pretends to know what he is doing writing software for avionics systems. Most nights and weekends I spend time with cats and work on hobbies while doing my best to avoid people.
In 2009 I started volunteering at a no-kill, non-profit, all cat, all volunteer animal shelter. The work mostly involves cleaning and feeding, however I have become their go-to handyman for anything that involves power tools or a ladder.
If a comic doesn't directly feature a cat or cat behavior, then somewhere on the page there will at least be a cat reference, possibly in the tooltip. My goal is to post one comic each week on Wednesday night or Thursday morning until I run out of ideas or get distracted by something shiny.
I am a fan of and have received inspiration from the comics listed at the bottom of this site. Please visit them and buy their stuff.
I can be reached at admin@segmeowtationfault.com.