Segmeowtation Fault (seg-mēau'-tā-shən fôlt)
n. 1. The inevitable error caused by a cat walking across a keyboard.
2. Occasional musings, rants, and cats from a Midwestern engineer's desk.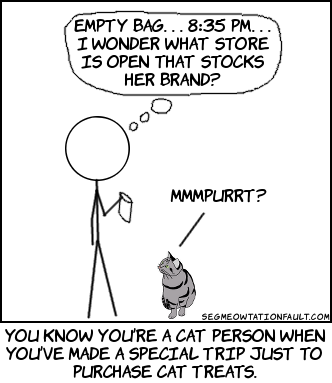 I had to go to the pet supply store before they closed instead of the much closer 24-hour grocery store because the grocery store didn't carry her favorite flavor.